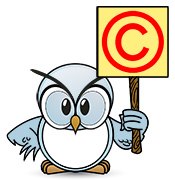 Terms & Conditions
Copyrights
This Web site and the information contained herein contains copyrighted material, trademarks, and other proprietary information. You may not modify, publish, transmit, participate in the transfer or sale of, create derivative works of, on in any way exploit, in whole or in part, any proprietary or other material contained herein.
Copyright infringements by any other webmaster will be dealt with harshly and DMCA complaints will be immediately issued against your web-hosting company, your affiliate program provider and any search engine you are using to promote your site. Any such infringements may also result in criminal and/or civil prosecution. You are liable to be fined up to $50,000 for every review or part of a review that you copy from us without our permission. Plagiarism of any kind constitutes a copyright infringement, and will be detected immediately by Copyscape.
By using this site you agree to abide by our terms and conditions. These are as follows...
No1Reviews.com is not responsible for the content of the third party web sites, products or services we review. Whilst we aim to provide an impartial service in providing independent reviews of the best products and/or services available in each category, we will not be held accountable for any service or downloaded material which you deem to be unsatisfactory. The views expressed herein are merely the opinions of the editors and of end-users. Whilst we regularly review all the sites, products and services we recommend, we will not be held accountable for any incorrect or misleading information we provide on this site. The sites, products and services we recommend are all third-party sites and may be subject to change without warning. The information we provide is correct to the best of our knowledge, however, should you spot an error on our part due to one of our sites or products having suddenly changed (for example if the billing information we provide happens to go out of date, or if you spot a link that no longer works) then we would be pleased to hear from you - please contact us by following the "Contact Us" link at the bottom of the page.
Some of the products/services we promote on this site are related to weight loss and exercise. Before embarking on any exercise program or changing your eating habits, you should always consult with a licensed medical practitioner, especially if you are embarking on a rigorous exercise program of any kind. If you are of a nervous disposition or have any existing medical conditions then it is especially important that you consult with a doctor before embarking on any diet or exercise regime.
No1Reviews.com do not make any promises that you will become healthier or fitter or that you will lose weight, increase muscle mass, or become more attractive in any way as a result of using any of our recommended guides, products or programs. Results will depend on your commitment and your willingness to pursue any specified health and fitness program. Anyone of any age or background should be able to benefit from our recommended fitness guides, programs and products, however, results will vary depending on your age, state of mind, current health and fitness level, medical background and your commitment to the program. Please read the Terms and Conditions of the site fitness/weight loss site you wish to make a purchase from for more detailed information and further terms and conditions that may apply.
We would like to highlight the fact that No1Reviews.com does not employ viruses, spyware, adware or any other form of malware. We operate a clean site - your computer will not become infected by browsing No1Reviews.com. We are also as careful as we can be not to link to any other site that may infect your computer with any viruses, spyware or adware. However, if you believe that any site we link to may be responsible for disseminating any kind of malicious software or is responsible for disseminating spam of any kind, then please let us know immediately and we will flag this site for an immediate re-review. Please use the Contact Us link at the bottom of this page to get in touch with us.
No1Reviews.com supports various charitable organisations. If you know of a charity that would benefit from receiving donations from us then please let us know by using the Contact Us link at the bottom of the page.
Further Terms and Conditions specific to each of our recommended sites are posted on those sites. We encourage our readers to please read these carefully.
All web sites, products and services are provided as is, without warranty of any kind, either expressed or implied, including, but not limited to, the implied warranties of merchantability and fitness for a particular purpose. No1Reviews.com does not warrant, guarantee, or make any representations regarding the use, or the results of the use, of the websites, products, and/or services recommended herein. No1Reviews neither warrants, guarantees or makes any representations regarding the correctness, accuracy or reliability of its reviews, both in terms of its editorial and user reviews. The internet is a dynamic place, and third party websites may be subject to change without notice, thus making our reviews out of date. If you find any incorrect information regarding pricing or otherwise or if you find any broken links then please let us know by following the "Contact Us" link at the bottom of this page.
The entire risk as to the results and performance of the web sites, products and services we recommend are assumed by you, the user. If you are unhappy with a third-party product or service you have purchased, then you may have some recourse against the owner of the site from where you purchased your product and/or service. But as an independent review site, we will not be held accountable in any way for any misgivings you may have with regard to your purchase, even if you made that purchase following one of our recommendations. The recommendations and reviews expressed on this site are merely the opinions of the editor(s) and end-users only.
This is the only warranty of any kind, either expressed or implied, that is made by No1Reviews.com. No oral or written information or advice given by any employee of No1Reviews.com shall create a warranty or in any way increase the scope of this warranty, and you may not rely on such information or advice to do so.
No1Reviews.com links to many other sites as part of our effort to provide a service to our users. No1Reviews.com cannot be held responsible for the privacy policies or terms and conditions of the other sites that we link to, and so we encourage our visitors to read these privacy policies and terms and conditions before purchasing from or using the services offered by these third party websites.
No1Reviews.com reserves the right to make changes to our terms and conditions without notice. Users are encouraged to review this document regularly to stay informed of any policy changes.
By continuing to read and use this website, you signify your acceptance of our Privacy Policy and of our Terms and Conditions. If you do not accept this Privacy Policy or do not accept our Terms and Conditions then please leave this site.
Our company reserves all rights not expressly granted here.
Please use the Contact Us link at the bottom of this page to contact us.
Having got all that legal jargon out of the way, we would like to wish you the best of luck in making your selection.
Happy downloading!
The Review Team,
No1Reviews.com